The classic French version of this dish uses a whole chicken, but boneless breasts are quick to cook and elegant. The combination of dried and fresh tarragon makes a wonderfully aromatic sauce.
SERVES: 4
PREP TIME: 10 min
COOK TIME: 10 min
READY TIME: 20 min
CALORIES: 219 (per serving)
⇓ You may also listen to the recipe by pressing the play button below.
INGREDIENTS
4 skinless boneless chicken breasts (about 150-175 g/5-6 oz each)
125 ml/4 fl oz/½ cup dry white wine
About 300 ml/½ pint/1¼ cups chicken stock
15 ml/1 tbsp dried tarragon
1 garlic clove, finely chopped
175 ml/6 fl oz/¾ cup whipping cream
15 ml/1 tbsp chopped fresh tarragon
Salt and freshly ground black pepper
Fresh tarragon sprigs, to garnish
INSTRUCTIONS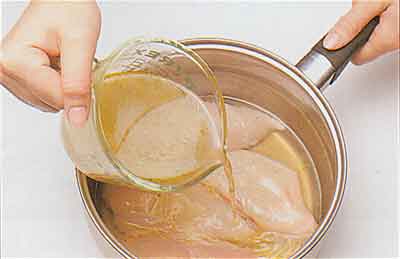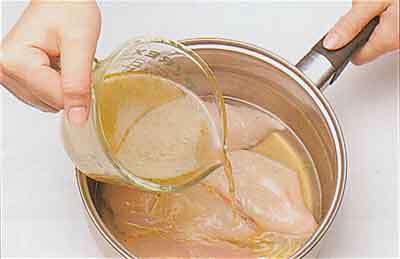 1 Season the chicken breasts lightly with salt and pepper and put them in a saucepan just large enough to hold them in one layer. Pour over the wine and stock, adding more stock to cover, if necessary, then add the dried tarragon and the garlic. Bring the stock just to a simmer over a medium heat and cook gently for 8-10 minutes until the juices run clear when the chicken is pierced with a knife.
---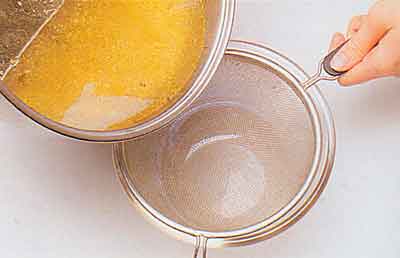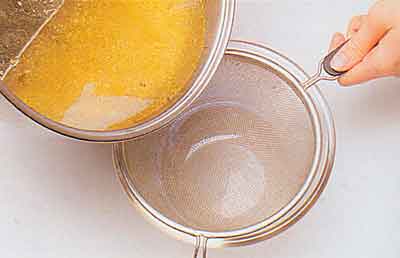 2 With a slotted spoon, transfer the chicken to a plate and cover to keep warm. Strain the cooking liquid into a small saucepan, skim off any fat and boil to reduce by two-thirds.
---
3 Add the cream and boil to reduce by half. Stir in the fresh tarragon and adjust the seasoning. Slice the chicken breasts, spoon over a little sauce and garnish with tarragon.

NUTRITION FACTS
Calories: 219.7
Fat: 4.4 g
Cholesterol: 69.1 mg
Sodium: 436.9 mg
Potassium: 500.0 mg
Carbs: 12.8 g
Protein: 30.3 g
COOK'S TIP
Tarragon is traditionally paired with chicken, but you could of course use chopped fresh basil or parsley instead.
Rice along with a simple vegetable such as steamed asparagus or sautéed zucchini and carrots would round out the meal nicely.