Make these at least 1 hour and up to 24 hours in advance. Fresh anchovies are tiny, so be prepared to spend time filleting them — the results will be well worth the effort.
SERVES: 4
PREP TIME: 20 min
COOK TIME: none
READY TIME: 2 – 4 hours
CALORIES: 194 (per serving)
CUISINE: Mediterranean
⇓ You may also listen to the recipe by pressing the play button below.
INGREDIENTS
8 oz (225 g) fresh anchovies
Juice of 3 lemons
2 tbsp (30 ml) extra virgin olive oil
2 garlic cloves, finely chopped
1 tbsp (15 ml) chopped fresh parsley
Flaked sea salt
INSTRUCTIONS
1 Cut off the heads and tails from the anchovies, then split them open down one side, using a small knife with a short, sharp blade.
---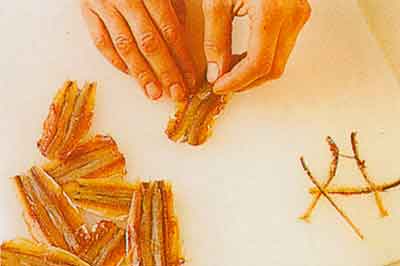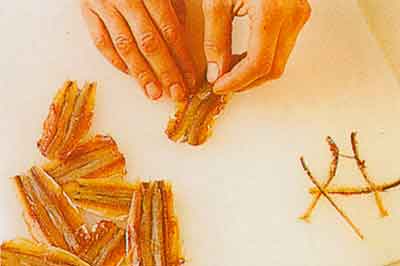 2 Open each anchovy out flat and carefully lift out the bone.
---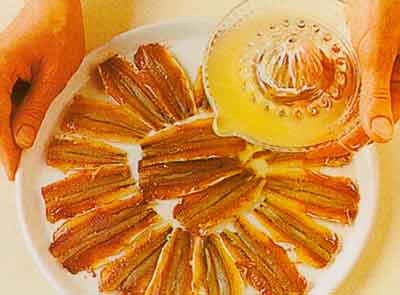 3 Arrange the anchovies, skin-side down, in a single layer on a plate. Pour over two-thirds of the lemon juice and sprinkle with sea salt. Cover and leave for 1-24 hours, basting occasionally with the juices, until the flesh is white and opaque.
---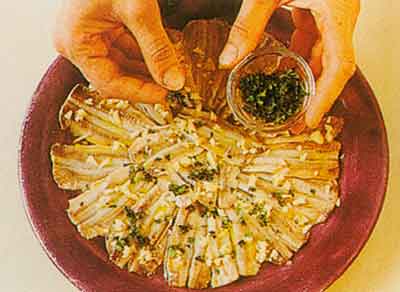 4 Put the fish on a platter. Drizzle over the oil and the remaining lemon juice. Scatter with the garlic and parsley, cover and chill.
---