Commercially raised ducks tend to be much fattier than wild ducks. In this recipe, the initial slow cooking and pricking the skin of the duck helps to draw out the excess fat.
SERVES: 2-3
PREP TIME: 15 min
COOK TIME: 1 hour
READY TIME: 1 hour 15 min
CUISINE: French
CALORIES: 460 (per serving)
⇓ You may also listen to the recipe by pressing the play button below.
INGREDIENTS
2 kg/4½ lb duck
2 oranges
100 g/3½ oz/1/2 cup caster sugar
90 ml/6 tbsp white wine vinegar or cider vinegar
125 ml/4 fl oz/1/2 cup Grand Marnier or orange liqueur
Salt and freshly ground black pepper
Watercress and orange slices, to garnish
INSTRUCTIONS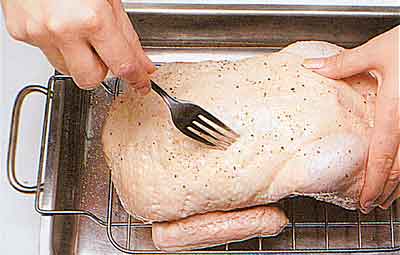 1 Preheat the oven to 150°C/ 300°F/Gas 2. Trim off all the excess fat and skin from the duck and prick the skin all over with a fork. Season the duck inside and out with salt and pepper and tie the legs with string.
---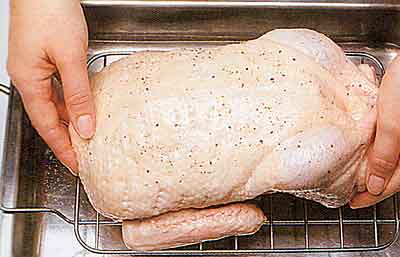 2 Place the duck on a rack in a large roasting tin. Cover tightly with foil and cook in the oven for 11/2 hours. With a vegetable peeler, remove the rind in wide strips from the oranges, then stack two or three strips at a time and slice into very thin julienne strips. Squeeze the juice from the oranges.
---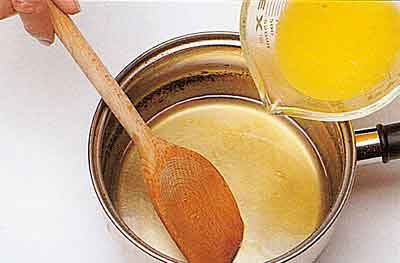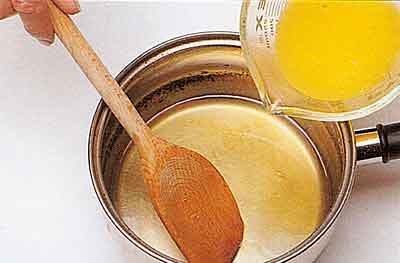 3 Place the sugar and vinegar in a small heavy saucepan and stir to dissolve the sugar. Boil over a high heat, without stirring, until the mixture is a rich caramel colour, remove the pan from the heat and, standing well back, carefully add the orange juice, pouring it down the side of the pan. Swirl the pan to blend, then bring back to the boil and add the orange rind and liqueur. Simmer for 2-3 minutes.
---
4 Remove the duck from the oven and pour off all the fat from the tin. Raise the oven temperature to 200°C/400°F/Gas 6.

---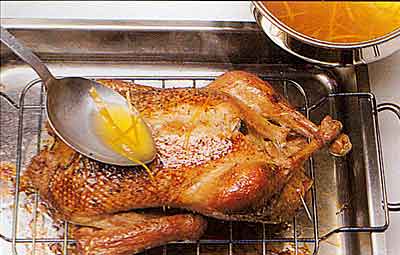 5 Roast the duck, uncovered, for 25-30 minutes, basting three or four times with the caramel mixture, until the duck is golden brown and the juices run clear when the thigh is pierced with a knife.
---
6 Pour the juices from the cavity into the casserole and transfer the duck to a carving board. Cover loosely with foil and leave to stand for 10—15 minutes. Pour the roasting juices into the pan with the rest of the caramel mixture, skim off the fat and simmer gently. Serve the duck, with the sauce, garnished with watercress and orange slices.

NUTRITION FACTS
Calories: 467.4 Kcal
Fat: 23.7 g
Cholesterol: 221.1 mg
Sodium: 237.5 mg
Potassium: 81.5 mg
Carbs: 6.4 g
Protein: 51.4 g