These thin slices of veal need little cooking, and the sauce is made very quickly as well.
SERVES: 4
PREP TIME: 20 min
COOK TIME: 25 min
READY TIME: 45 min
CALORIES: 330 (per serving)
⇓ You may also listen to the recipe by pressing the play button below.
INGREDIENTS
4 veal escalopes (about 120-150 g/ 4-5oz each)
15 g/1/2 oz/1 tbsp butter
30 ml/2 tbsp brandy
250 ml/8 fl oz/1 cup chicken or beef stock
15 ml/1 tbsp chopped fresh tarragon
Salt and freshly ground black pepper
Tarragon sprigs, to garnish
INSTRUCTIONS
1 Place the veal escalopes between two sheets of greaseproof paper or clear film and pound with the flat side of a meat mallet or roll them with a rolling pin to flatten to about 6 mm/1/4 in thickness. Season with salt and pepper.
---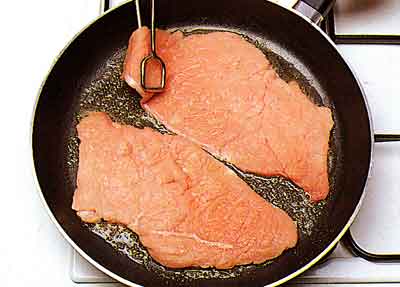 2 Melt the butter in a large frying pan over a medium-high heat. Add enough meat to the pan to fit easily in one layer (do not overcrowd the pan, cook in batches if necessary) and cook for 11/2—2 minutes, turning once. (It should be lightly browned, but must not be overcooked.) Transfer to a serving platter or plates and cover to keep warm.
---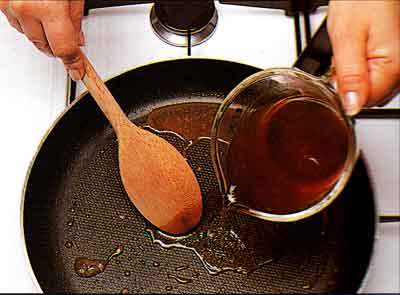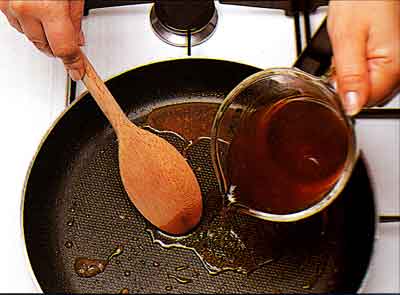 3 Add the brandy to the pan, then pour in the stock and bring to the boil. Add the tarragon and continue boiling until the liquid is reduced by half.
---
4 Return the veal to the pan with any accumulated juices and heat through. Serve immediately, garnished with tarragon sprigs.

NUTRITION FACTS
Calories: 330 Kcal
Fat: 16.27 g
Carbs: 0 g
Protein: 43 g
Cholesterol: 294 g
NOTES
This dish is especially rich in B vitamins. There is B6 in the veal and the new potatoes, B3 and B12 in the veal. The veal, spinach and new potatoes together provide an excellent source of folate.
New potatoes in their skins and lemon juice are both good sources of vitamin C, which helps to provide resistance to infection from the common cold.