Eggplants are popular in all the Mediterranean countries. This is a dish with an Italian influence, using ingredients that have been included in recipes since Renaissance. Prepare a day in advance, to allow the sour and sweet flavors to develop.
SERVES: 4
PREP TIME: 15 min
COOK TIME: 10 min
READY TIME: 40 min
CALORIES: 333 (per serving)
CUISINE: Italian


⇓ You may also listen to the recipe by pressing the play button below.
INGREDIENTS
12 baby eggplants, halved length-ways
1 cup (8 fl oz/250 ml) extra virgin olive oil
Juice of 1 lemon
2 tbsp (30 ml) balsamic vinegar
3 cloves
⅓ cup (1 oz/25 g) pine nuts
2 tbsp (1 oz/25 g) raisins
1 tbsp (15 ml) granulated sugar
1 bay leaf large
Pinch of dried chili flakes
Salt and ground black pepper
INSTRUCTIONS
1 Preheat the grill to high. Place the eggplants, cut side up, in the grill pan and brush with a little of the olive oil. Grill for 10 minutes, until slightly blackened, turning them over half way through cooking.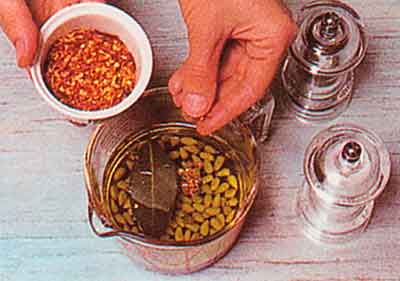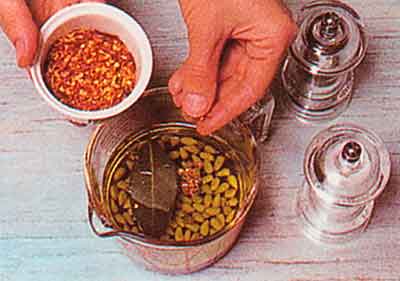 2 To make the marinade, put the remaining olive oil, the lemon juice, vinegar, cloves, pine nuts, raisins, sugar and bay leaf in a jug. Add the chili flakes and salt and pepper and mix well.
---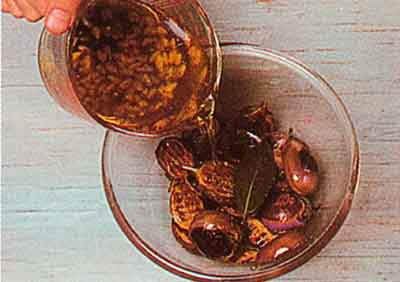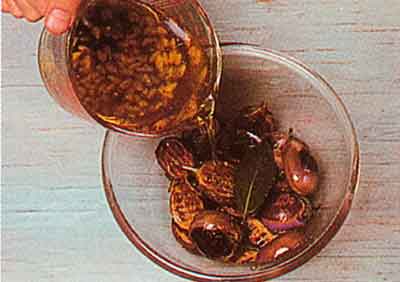 3 Place the hot eggplants in an earthenware or glass bowl, and pour over the marinade. Leave to cool, turning the eggplants once or twice. Serve cold.
---
Calories: 333 Kcal
Total fat: 29 g
Carbs: 17 g
Fiber: 7 g
Protein: 5 g