When grapes are used in a dish, it is often called "Veronique" or sometimes "a la vigneronne" after the wife of the grape grower. Here they are cooked with chicken in a creamy sauce.
SERVES: 4
PREP TIME: 15 min
COOK TIME: 15 min
READY TIME: 30 min
CUISINE: French
CALORIES: 227 (per serving)
⇓ You may also listen to the recipe by pressing the play button below.
INGREDIENTS
4 boneless chicken breasts (about 200 g/ 7 oz each), well trimmed
30 g/1 oz/2 tbsp butter
1 large or 2 small shallots, chopped
125 ml/4 fl oz/1/2 cup dry white wine
250 ml/8 fl oz/1 cup chicken stock
125 ml/4 fl oz/1/2 cup whipping cream
150 g/5 oz 1 cup (about 30) seedless green grapes
Salt and freshly ground black pepper
Fresh parsley, to garnish
INSTRUCTIONS
1 Season the chicken breasts. Melt half the butter in a frying pan over a medium-high heat and cook the chicken breasts for 4—5 minutes on each side until golden.
---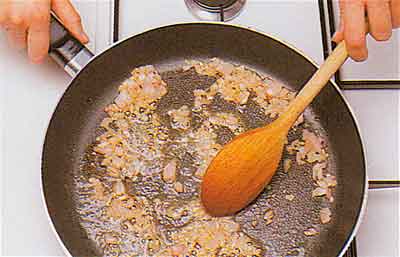 2 Transfer the chicken breasts to a plate and cover to keep warm. Add the remaining butter and saute the shallots until just softened, stirring frequently. Add the wine, bring to the boil and boil to reduce by half, then add the stock and continue boiling to reduce by half again.
---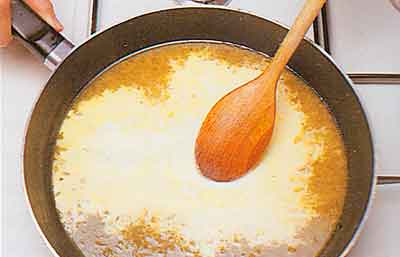 3 Add the cream to the sauce, bring back to the boil, and add any juices from the chicken. Add the grapes and cook gently for 5 minutes. Slice the chicken breasts and serve with the sauce, garnished with parsley.
---
NUTRITION FACTS
Calories: 227.2 Kcal
Fat: 9.0 g
Cholesterol: 68.4 mg
Sodium: 134.4 mg
Potassium: 400.0 mg
Carbs: 8.8 g
Protein: 27.6 g
TIP
Helper: At times of the year when red grapes can be a bit larger, you may cut the grapes in half for more bite-sized pieces.