SERVES: 4
PREP TIME: 20 min
COOK TIME: 1 hour
READY TIME: 1 hour 20 mins
CALORIES: 391 (per serving)
⇓ You may also listen to the recipe by pressing the play button below.
INGREDIENTS
1.5 kg (3 lb) boned pork loin
1 lemon, halved
Salt
STUFFING
1 tablespoon butter
1 tablespoon oil
1 onion, chopped
3 apples, peeled and sliced
2 tablespoons sage leaves
2 cups fresh breadcrumbs
1/3 cup (2 3/4 fl oz) milk
Cracked black pepper
INSTRUCTIONS
---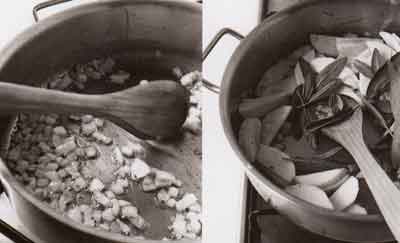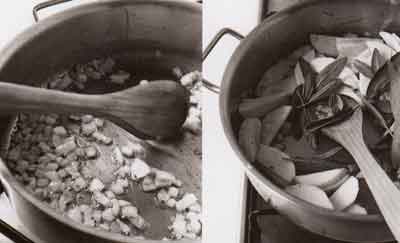 1 To make stuffing, place butter and oil in a frypan over medium heat. Add onion and cook for 3 minutes or until golden.
---
2 Add apples and sage to pan, and cook, stirring occasionally, until apples are golden and soft. Remove pan from heat and stir breadcrumbs, milk and pepper through onion and apple mixture.
---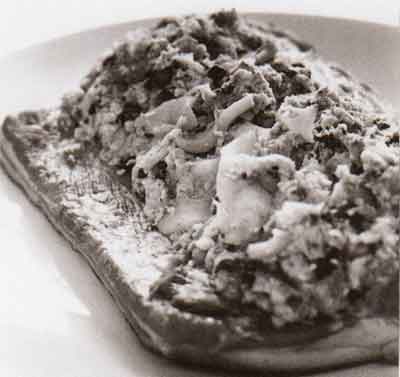 3 Score pork rind at 5 mm (1/4 inch) intervals. Spread stuffing down the middle of the loin of pork. Roll up pork and tie it in place with cotton string.
---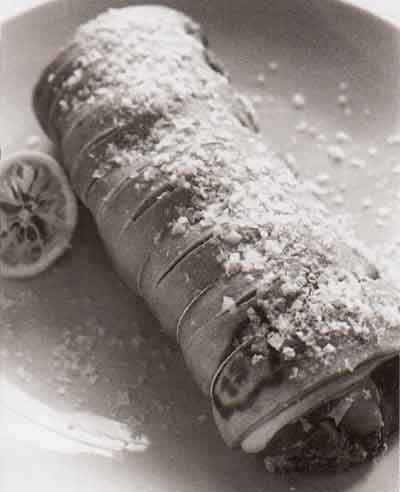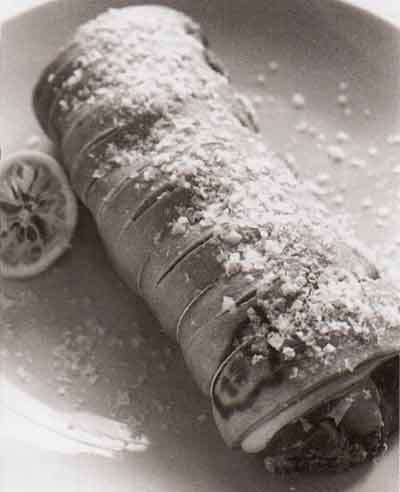 4Rub pork rind with lemon and salt. Place pork in a baking dish and cook in a preheated 220°C (425°F) oven for 20 minutes.
---
5 Reduce heat to 180°C (350°F) and cook for a further 45 minutes or until pork is cooked. Do not over cook, as pork will become dry and tough.

NUTRITION FACTS
Calories: 391.0 Kcal
Fat: 11.0 g
Cholesterol: 89.5 mg
Sodium: 667.8 mg
Potassium: 618.5 mg
Carbs: 35.8 g
Protein: 35.6 g
Vitamin A: 3.3 %
Vitamin B-12: 10.5 %
Vitamin B-6: 27.2 %
Vitamin C: 27.4 %
VARIATION
PEAR STUFFING: Use 3 pears, peeled and sliced, instead of apples
BASIL STUFFING: Use 3 tablespoons basil leaves instead of sage leaves.
APRICOT STUFFING: Use 6 fresh or canned apricots instead of apples.
ROSEMARY STUFFING: Use 2 tablespoons rosemary leaves instead of sage leaves.