For this simple Spanish tapas dish, you really need fresh raw prawns which absorb the flavors of the garlic and chili as they fry. Have everything ready for last minute cooking so you can take it to the table still sizzling.
SERVES: 4
PREP TIME: 10 min
COOK TIME: 3 min
READY TIME: 13 min
CALORIES: 290 per serving
CUISINE: Spanish
⇓ You may also listen to the recipe by pressing the play button below.
INGREDIENTS
12 oz (1 lb/350-450 g) large raw prawns
2 red chilies
5 tbsp (75 ml) olive oil
3 garlic cloves, crushed
Salt and ground black pepper
INSTRUCTIONS
1 Remove the heads and shells from the prawns, leaving the tails intact.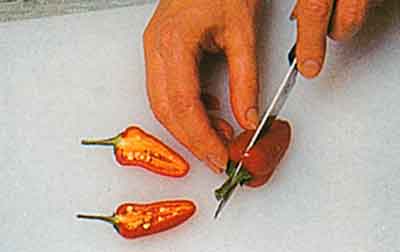 2Halve each chili lengthways and discard the seeds. Heat the oil in a flameproof pan, suitable for serving. (Alternatively, use a frying pan and have a warmed serving dish ready in the oven.)
---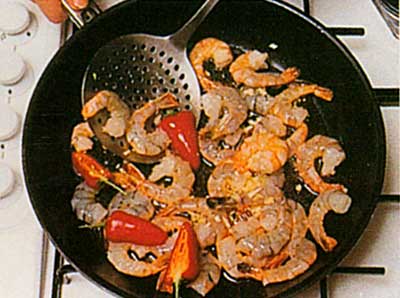 3 Add all the prawns, chili and garlic to the pan and cook over a high heat for about 3 minutes, stirring until the prawns turn pink. Season lightly with salt and pepper and serve immediately.
---