The Morvan district of Burgundy is known for producing fine quality, mild cured hams. Accompanied by this rich Madeira sauce, a simple ham steak is transformed into an elegant dish.
SERVES: 4
PREP TIME: 5 min
COOK TIME: 20 min
READY TIME: 25 min
CALORIES: 157 (per serving)
⇓ You may also listen to the recipe by pressing the play button below.
INGREDIENTS
55 g/2 oz/4 tbsp unsalted butter
4 shallots, finely chopped
30 g/1 oz/2 tbsp plain flour
500 ml/16 fl oz/2 cups beef stock
15 ml/1 tbsp tomato puree
90 ml/16 tbsp Madeira
4 ham steaks (about 175-200 g/6-1 oz each)
Salt and freshly ground black pepper
Watercress, to garnish
Creamed potatoes, to serve
INSTRUCTIONS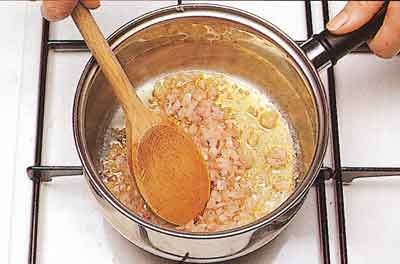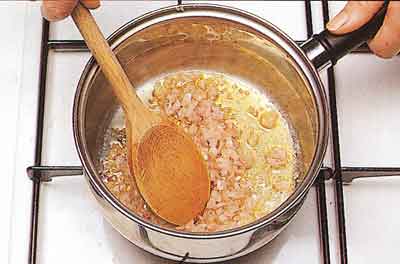 1 Melt half the butter in a heavy medium-size saucepan, over a medium-high heat, then add the shallots and cook for 2-3 minutes until just softened, stirring frequently.
---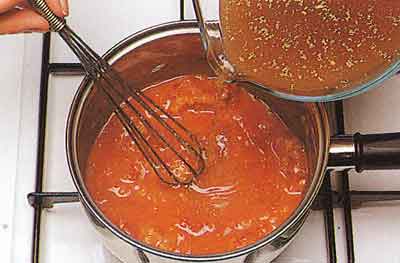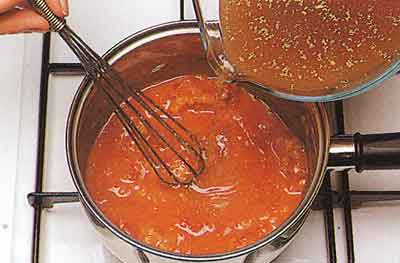 2 Sprinkle over the flour and cook for 3-4 minutes until well browned, stirring constantly, then whisk in the stock and tomato puree and reason with pepper. Simmer over a low heat until the sauce is reduced by about half, stirring occasionally.
---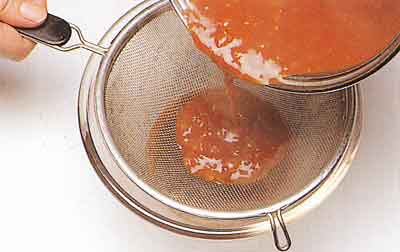 3 Taste the sauce and adjust the seasoning, then stir in the Madeira and cook for 2-3 minutes. Strain into a small serving bowl or gravy boat and keep warm. (The sauce can be made up to three days in advance and chilled. Reheat to serve.)
---
4 Snip the edges of the ham steaks to prevent them curling. Melt the remaining butter in a large heavy frying pan over a medium-high heat, then add the ham steaks and cook for 4-5 minutes, turning once, until the meat feels firm to the touch. Arrange the ham steaks on warmed plates and pour a little sauce over each. Garnish with watercress and serve the steaks with a little more of the sauce accompanied by creamed potatoes.
---
NUTRITION FACTS
Calories: 157.7 Kcal
Fat: 5.6 g
Cholesterol: 53.3 mg
Sodium: 1,762.6 mg
Potassium: 404.7 mg
Carbs: 4.1 g
Protein: 22.1 g
COOK'S TIP
To make the sauce a deeper, richer colour, add a few drops of gravy browning liquid to the stock.