Not surprisingly, most cheese-producing regions of France have a tradition of recipes using their own home-produced cheese. This recipe combines several of the fine products
SERVES: 3-4
PREP TIME: 10 min
COOK TIME: 15 min
READY TIME: 25 min
CALORIES: 377 (per serving)
⇓ You may also listen to the recipe by pressing the play button below.
INGREDIENTS
350-450 g/3/4-1 lb pork fillet
15 g/1/2 oz/1 tbsp butter
45 ml/3 tbsp sparkling dry cider or dry white wine
125-175 ml/4—6 fl oz/1/2—3/4 cup creme fraiche or whipping cream
15 ml/l tbsp chopped fresh mixed herbs, such as marjoram, thyme and sage
1/2 Camembert cheese (120 g/4 oz), rind removed (70 g/2½ oz without rind), sliced
7.5 ml/1½ tsp Dijon mustard
Freshly ground black pepper
Fresh parsley, to garnish
INSTRUCTIONS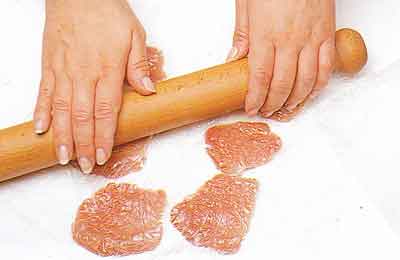 1 Slice the pork fillet crossways into small steaks about 2 cm/3/4 in thick. Place between two sheets of greaseproof paper or clear film and pound with the flat side of a meat mallet or roll with a rolling pin to flatten to a thickness of 1 cm/1/2 in. Sprinkle with pepper.
---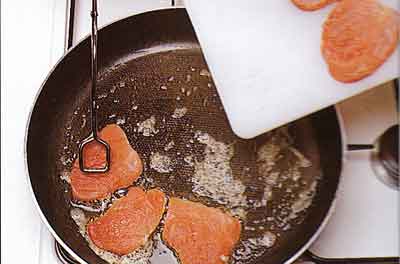 2 Melt the butter in a heavy frying pan over a medium-high heat until it begins to brown, then add the meat. Cook for 5 minutes, turning once, or until just cooked through and the meat is springy when pressed. Transfer to a warmed dish and cover to keep warm.
---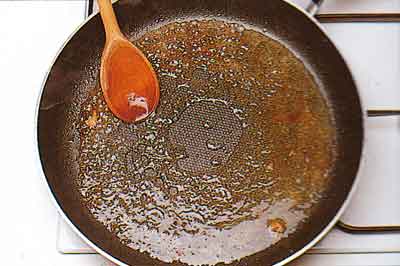 3 Add the cider or wine and bring to the boil, scraping the base of the pan. Stir in the cream and herbs and bring back to the boil.
---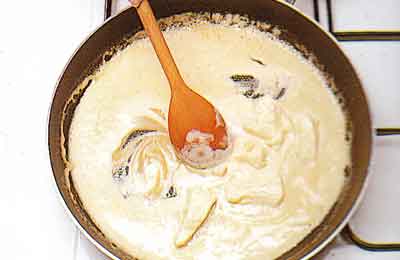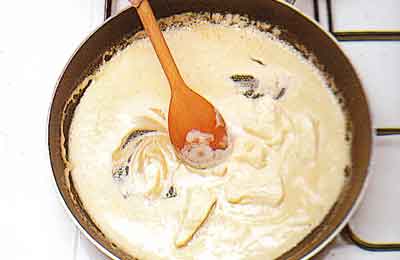 4 Add the cheese and mustard and any accumulated juices from the meat. Add a little more cream if needed and adjust the seasoning. Serve the pork with the sauce and garnish with parsley.
---
NUTRITION FACTS
Calories: 377.4 Kcal
Fat: 11.5 g
Cholesterol: 124.6 mg
Sodium: 248.9 mg
Potassium: 852.2 mg
Carbs: 21.3 g
Protein: 44.4 g
NOTE
Why is it good for you? Pork fillets are low in fat and a little camembert never hurt anyone – just ask French people! This is truly one of my favourite indulgent dinners of all time.