How to Whisk Egg Whites Until Stiff?
Egg whites should he whisked until stiff but not dry. In order for them to whisk properly, the whites, bowl, and whisk must be completely free from any trace of water, grease, or egg yolk. A copper bowl and a large balloon whisk are the classic French utensils for whisking egg whites. A metal or glass bowl with a balloon whisk or an electric mixer can also be used.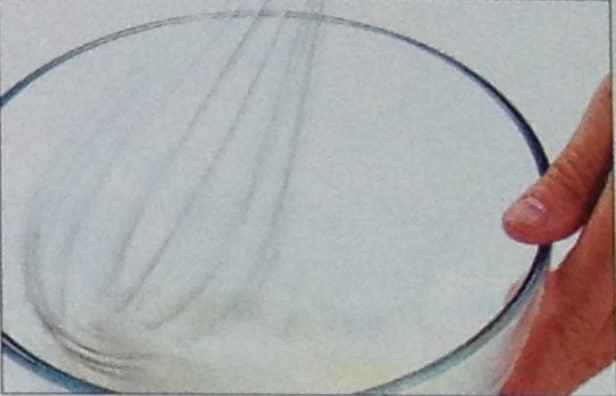 Steps 1: 
Begin whisking whites slowly. When they become foamy and white, increase the whisking speed. If you like, add a small pinch of salt or cream of tartar to help achieve maximum volume. TAKE CARE: Do not slow down the whisking once the whites form soft peaks or they may "turn", becoming grainy.
Steps 2: 
The whites are whisked enough if they form a stiff peak when the whisk is lifted, gathering in the whisk wires and sticking without falling. The whites should be used at once or they will separate. TAKE CARE: Do not overbeat the egg whites; the correct texture cannot be reconstituted.