⇓ You may also listen to the instructions by pressing the play button below
INSTRUCTIONS
STEP 1: With a chefs knife, cut off the plume and base of the pineapple and set it upright, base-end down, on a chopping board. Cut away the peel in strips, working from top to bottom following the curve of the fruit and cutting deeply enough to remove the eyes with the peel.

---
Cut downwards and deep enough to remove all peel
---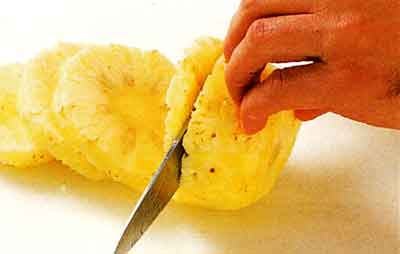 STEP 2: Cut the pineapple across into 1 cm (1/2 inch) thick slices.

---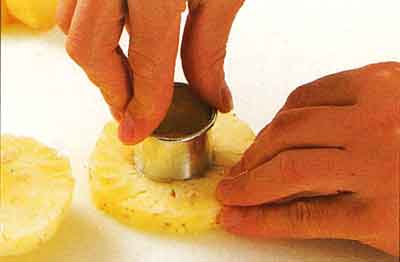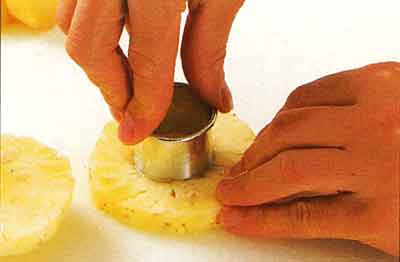 STEP 3: With a round pastry cutter, cut the core out of each slice.

---
BONUS RECIPE