The strength of garlic varies with its age and dryness. Use more when it is very fresh.
⇓ You may also listen to the instructions by pressing the play button below
INSTRUCTIONS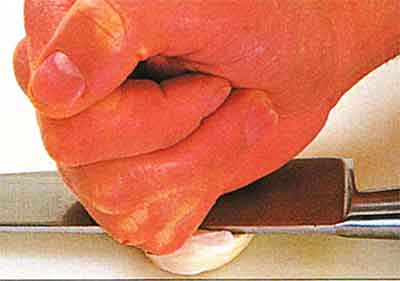 STEP 1: To separate the garlic cloves, crush the bulb with the heel of your hand. Alternatively, pull a clove from the bulb with your fingers. To peel the clove, lightly crush it with the flat of the chefs knife to loosen the skin.

---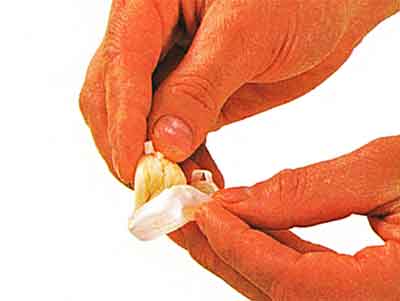 STEP 2: Peel the skin from the garlic clove with your fingers.

---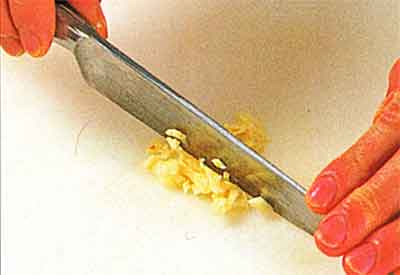 STEP 3:To crush the clove, set the flat side of the knife on top and strike firmly with your fist. Finely chop the garlic with the knife, moving the blade back and forth.