How to Deseed Grapes
Many varieties of seedless grapes are now available, but if you have grapes with seeds, here are two ways to remove them quickly and easily.
To deseed with a paper clip:
open a paper clip, insert the narrow end at the stalk end of the grape and twist to poke out the seeds.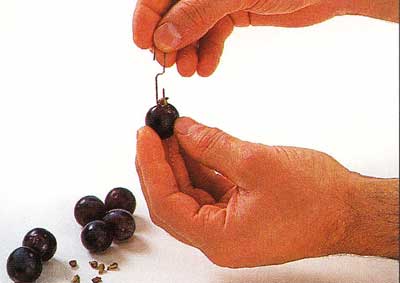 To deseed with a knife:
halve the grapes, then flick out the seeds with the tip of a small knife.