Croutes – larger versions of the well-known croutons – are the classic accompaniment to a Provençal bouillabaisse. Here, they are brushed lightly with olive oil and toasted until crisp and browned.
⇓ You may also listen to the instructions by pressing the play button below
INSTRUCTIONS
STEP 1: Heat the oven to 180° C (350° F, Gas 4). Put 2 cm (3/4 inch) slices of French bread on a baking sheet.

---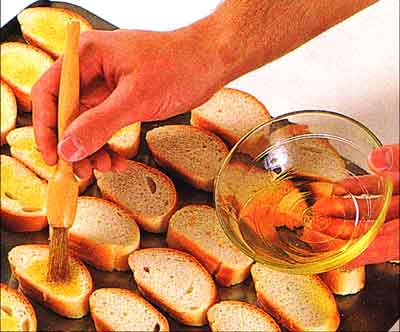 STEP 2: Brush the slices lightly with olive oil. Turn them over and brush the other side of each slice.

---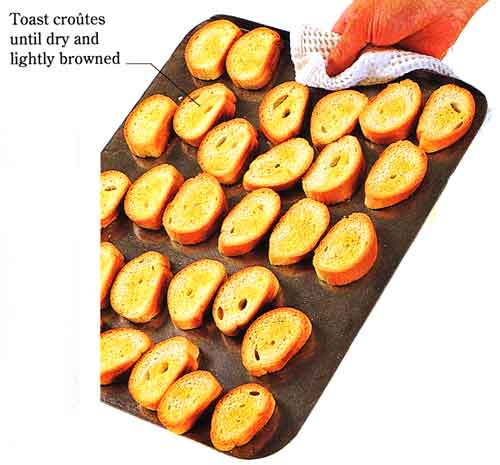 STEP 3: Bake in the heated oven until light brown, 10-12 minutes. "Toast croutes until dry and lightly browned"

---