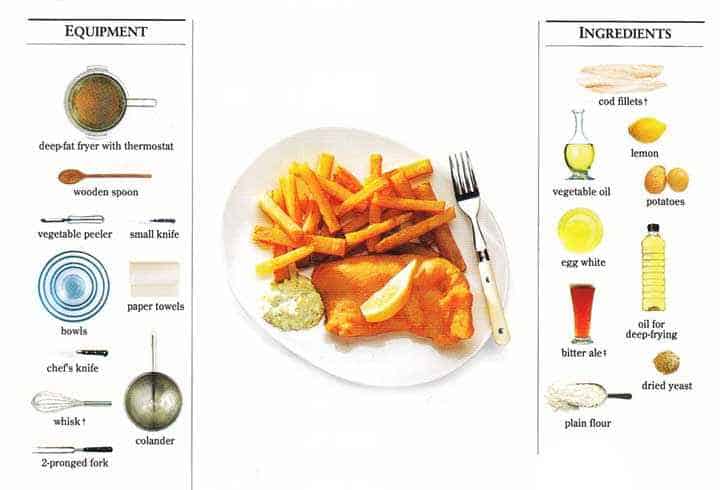 fish and chips near me-best London fish and chips-recipes for fish www.eatopic.com
Getting Ahead:
The fish and batter can be prepared, and the chips given one deep-frying, up to 2 hours ahead. Deep-fry the fish and brown the chips just before serving so they will be crisp.
*plus 30-35 minutes standing time
"If you have no thermostat with your fryer, drop in a cube of fresh bread to test the temperature; if it turns golden in 60 seconds, the oil is about 350°F (180°C), if it is golden in 40 seconds the oil is about 375°F (190°C)"
Order of Work: